IMGENEX INDIA is delighted to announce stable cell line development service for research purpose as well as for biopharmaceutical applications. The greatest advantage of employing stable cell lines in cell based assays and cell derived productions is to overcome the inconsistency in reproducibility of the expression level of gene of interest. It provides a long-standing, definite and reproducible expression of gene of interest.
The stably-transfected cell lines are important tools for innovative drug discovery including advanced drug screening for new targets as well as validation of existing targets.
With a state of art R&D facility and experienced human resource, IMGENEX INDIA offers stable cell line development service utilizing its proprietary expression vector.
Creating stable cell lines is time-consuming and complex. Let us
streamline your processes
for development of stable cell lines you need for protein production and cell-based assays.
Sub-cloning and storage : Our facility is fully equipped to receive, store and sub-clone your cell lines, and to further characterize them by a variety of methods at your direction.
Assay development : Validate function via a range of experimental protocols including flow cytometry, immunohistochemistry and western blot analysis.
Quality control : Tell us your specifications for analysis and we will develop a customized report just for you.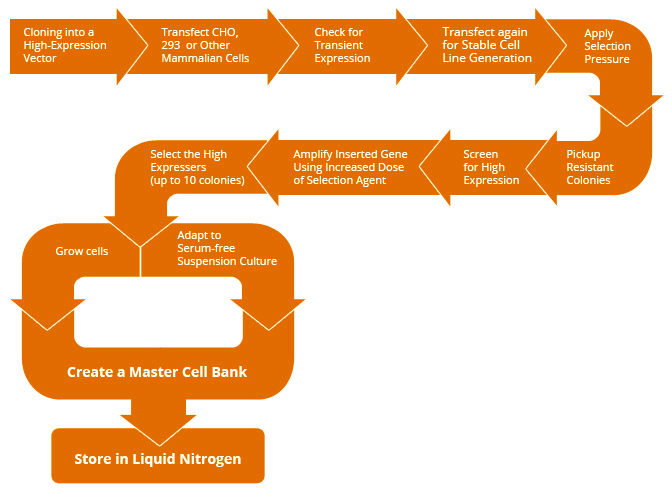 All projects are discussed in-depth with the client before start of a project. After discussion, an initial project report is prepared addressing the materials required, cost of the project and time frame, etc.
Contact us today to learn more. Tell us about your needs, and we will quickly provide you with an estimate for your project cost and a guideline for timelines so that you can plan your next steps following completion of service.